Thank You to First Responders and Emergency Personnel
This is a special thank you and tribute to all the first responders and people who work in disaster and emergency response. These are the people who put their lives on the line on a daily basis to protect, help and rescue the rest of us. These special people often set aside their own safety in the process of helping others. The more citizens who become EMERGENCY PREPARED in their home, workplace, church, club and neighborhood, the less of a burden they place on First Responders and Emergency Personnel during and after a disaster.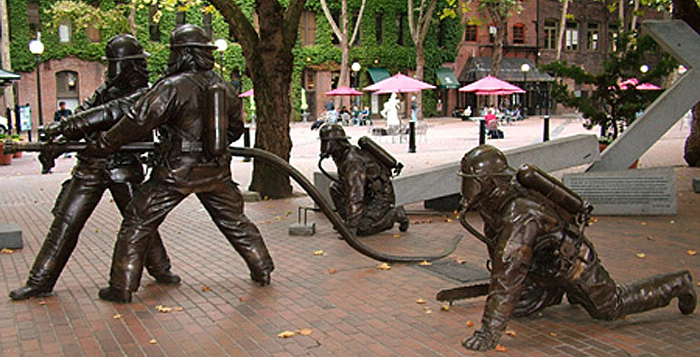 Fallen Firefighter's Memorial, Pioneer Square District, Seattle, WA
THANK YOU VERY MUCH FOR ALL THAT YOU DO! To our brave and dedicated Police Officers, Firefighters, Men and women of the Armed Services, EMT's and Paramedics, Search and Rescue Personnel, Disaster Response Teams, Disaster Recovery Volunteers, and so many more! SINCERE THANKS TO YOU ALL FOR RISKING YOUR LIVES FOR OUR SAFETY AND SURVIVAL!
FREE Pocket Preparedness Guide for School, Work & Everyday - Sign up for Our Monthly NEWSLETTER